Since 1944, JK Adams has taken on contract manufacturing jobs for a host of different industries. While our core remains in the kitchen and homewares industries, we offer contract manufacturing for a myriad of wood product concepts.
We're happy to design and quote based on a basic concept product. Whether your idea is made exclusively of North American hardwoods, or mixed materials, we're here to help. Our internal design team can work with your napkin sketch, realized drawing, or full CAD model. Minimum order quantities apply for custom manufacturing—but do keep in mind we are able to produce small quantities all the way into the thousands of pieces per order. In addition, we offer private labeling services on custom orders.
We pride ourselves on being a reliable and quick turnaround manufacturing partner. Plus, we're made in the USA to boot. Get in touch with us on your next idea—we're happy to assist.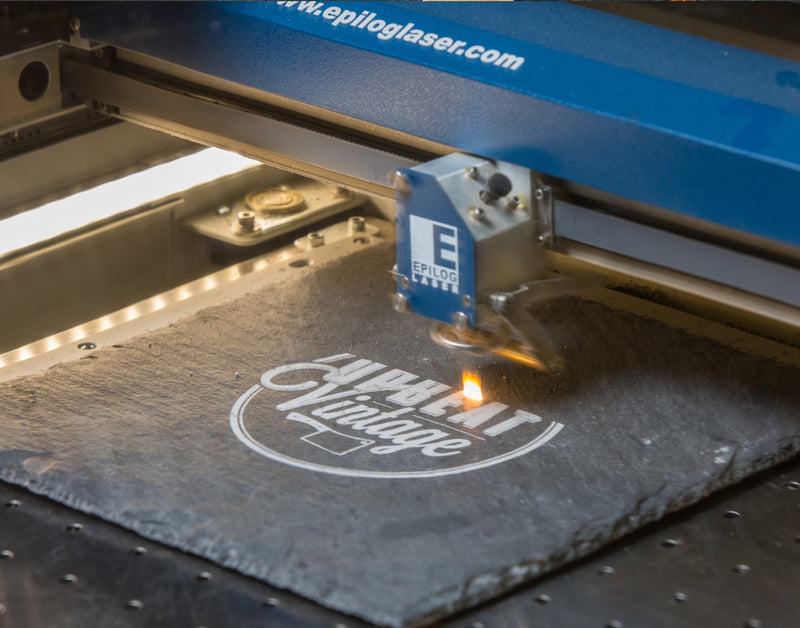 Categories we excel in
Cutting and carving boards
Rolling pins
Parts and components manufacturing
Toys and printed objects
Personalized servers, signs, and decor
Baking and pastry accessories
Barbeque boards and accessories
Stone and wood composite products
Applied graphics to wood
Food safe stains and color applied products
Lazy susan component products
Private label wood care products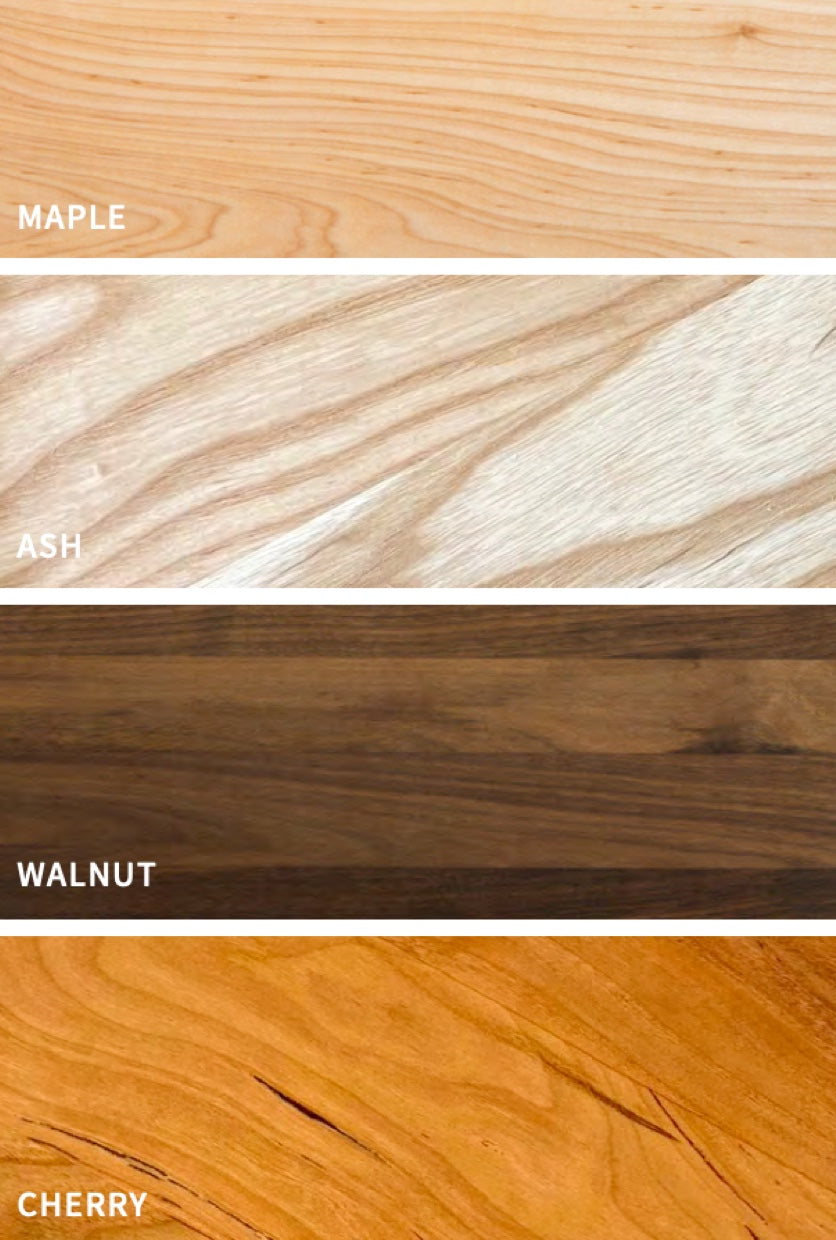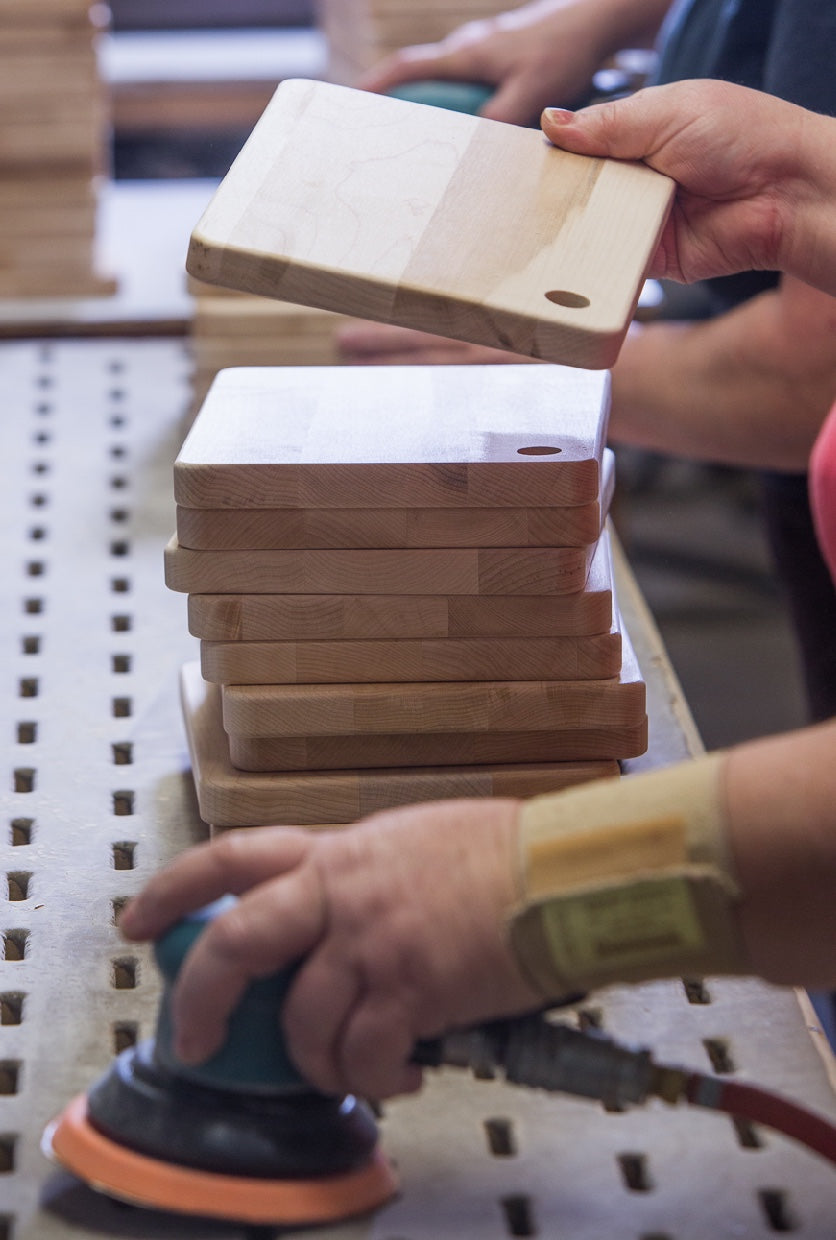 Our process
PRODUCT INQUIRY

With an initial custom product or collection inquiry, we will send a form to gather information about your concept and the market you intend to manufacture for. With this, we can gauge our abilities to produce.

DESIGN ROUNDS

JK Adams's internal design department will take information from the inquiry and translate this into detailed CAD drawings and renderings for the product. JK Adams provides two rounds of design at no cost to the customer.

CLIENT QUOTE

With completed designs in hand, our sales team will prepare a sales quote for your custom product based on the provided specifications. Quotes often include labeling, packaging, quantities, and expected delivery dates.

SAMPLING

Once a design has been approved by the client, JK Adams will provide samples for client approval. Samples will be as close to a production- ready product as possible. Samples take between two and three weeks to complete.

APPROVAL + SETUP

With an approved sample, we will ask for a PO to be issued. With a PO, your product goes through our commercialization process, and the drawings are readied for our team of craftsmen and women to run at production scale.
More info